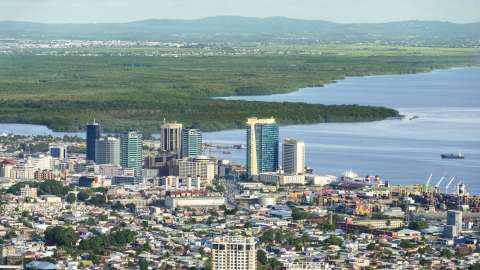 Trinidad And Tobago Slowly Recovering From Prolonged Recession Driven By Energy Supply Shocks And Low Energy Prices – IMF
The economy of Trinidad and Tobago is slowly recovering from a prolonged recession driven by energy supply shocks and low energy prices, according to a recent report from The International Monetary Fund (IMF).
In a recent report the IMF indicated that with signs of improvement driven by energy sector growth from the second half of 2017, the Trinidad and Tobago economy is expected to return to positive growth this year, as the recovery takes hold in the non-energy sector.
Good progress is being made in implementing fiscal consolidation, the report said, adding that as growth gathers pace, policies should focus on completing the fiscal adjustment, while insulating the economy from future commodity price swings within a medium-term fiscal policy framework, and on creating an enabling environment for the non-energy sector as an engine of growth.
The IMF said the economy shows signs of improvement from the second half of 2017, with return to positive growth expected in 2018 following two years of recession.
The strong recovery in gas production in 2017 had knock-on effects on downstream industries, while oil production remained largely flat, at a historically low level, the IMF said.
The weak non-energy sector dampened the overall growth, reflecting weak activity in construction, financial services and trade; continued shortage of foreign exchange and slow implementation of public investment projects weighed on the sector.BM