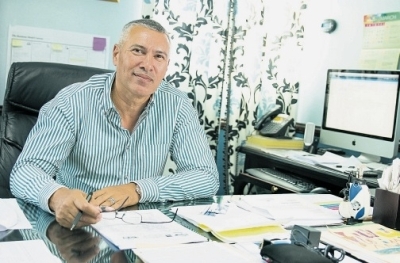 CAC 2000 Recovers From Q1 Shortfalls, Momentum Picked Up In Q2 To Continue As Sales Funnel And Jobs Portfolio Grow.
Chairman and CEO of CAC 2000 Limited, Steven Marston is reporting that the company was able to recover from their first quarter shortfalls and that the momentum picked up in the second quarter will continue, as their sales funnel and jobs portfolio continues to grow.
CAC 2000 is reporting for the six months ended April 30th, 2018 revenue of JA$623 Million, reflecting a 9.9 percent increase over the JA$567 realised over the same 2017 period.
Year to date Gross Profits also increased, jumping by 22.5 percent to JA$249 Million up from JA$203 Million last year.
Expenses were up to JA$195 Million versus JA$147 Million, due primarily to salaries, professional fees, including costs related to their recent preference share issue, and travel related expenses.
The result, Marston reported was a year to date profit after tax of JA$54 Million, which was 3.9 percent higher than the JA$52 Million reported last year, a strong recovery from the JA$2.2 Million loss posted in Q1.
CAC 2000 closed the six months ended April 30th, 2018 with earning per share of 42 cents up marginally from the 40 cents recorded on 2017.
To view CAC 2000 Limited Report for period ending April 2018 click HERE