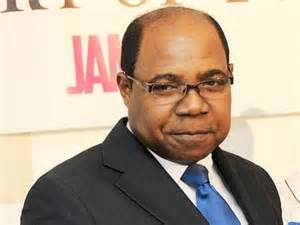 Tourism Is Now Jamaica's Best Bet In Quest To Attain Economic Prosperity.
With tourism having contributed approximately JA$62.2 billion in revenue to the Government coffers in 2017, accounting for 12.1 per cent of total recurrent revenue, stakeholders say the industry is now indisputably Jamaica's best bet in the quest to attain economic prosperity.
Portfolio Minister, Edmund Bartlett, who heads the many persons articulating this view, points to revenue of $33.2 billion in visitor expenditure and $29 billion in direct taxes from the accommodations sector as proof that the industry continues to demonstrate the highest level of profitability and dependability.
The Minister said 2017 marked another exceptional year for tourism, with arrivals breaking all records and the total economic impact of the sector surpassing most other segments of the economy.
Stopover arrivals for the first five months, surpassing one million by about 30,000 visitors, representing a 5.5 per cent increase over the same period last year, he informed.
"Never In The History Of Jamaica's Tourism Has There Ever Been Such Keen Interest In Investing In The Industry As Is Currently Being Experienced".
Additionally, the Minister says cruise arrivals recorded a 5.5 per cent increase for the same period, to be sailing at 933,892, thereby bringing total visitor arrivals figure at this time of year to a near record-breaking two million, while adding that from June 1 to 14, they saw an increase of 8.3 per cent in arrivals of over 90,000 visitors.
Mr. Bartlett points out that foreign exchange earnings for the period increased by nine per cent to reach US$1.3 billion, up from US$1.2 billion.
Commenting further he stated that they were ahead of running targets for the 5x5x5 growth agenda of having five million visitors and generating US$5 billion by 2021 as they continue to position the tourism sector as the catalyst for job creation and economic expansion, and to meet the goal of over 125,000 direct jobs and 15,000 new hotel rooms,
Mr. Bartlett says never in the history of Jamaica's tourism has there ever been such keen interest in investing in the industry as is currently being experienced.