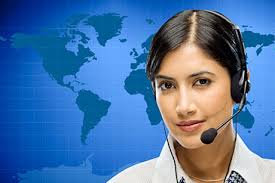 Jamaica's Business Process Outsourcing Pumping US$323 Million Into Local Economy Annually
Pumping more than US$323 million into the local economy annually, business process outsourcing (BPO) has been booming in Jamaica for more than 10 years.
Being one of Jamaica's largest burgeoning industries, with an excess of 50 companies, employing more than 25,000 people islandwide, the BPO sector continues to improve its profit share.
Just recently, Jamaica was awarded the "City of the Year" prize for BPO at the Nearshore America's Nexus 2018 conference for its excellent performance in that industry.
According to the Jamaica Promotions Corporation (JAMPRO), this is as a result of a number of factors. Among which is a unique, educated, service-oriented, culturally aligned and cost competitive workforce. This results in companies that engage with Jamaica, exceeding targets within months.
In addition, JAMPRO reported that Jamaica's proximity to North America makes it a truly nearshore location while the advanced use of the English-Language makes the island ideal for companies starting or expanding BPO enterprises. At the same time, the industry offers Jamaicans the opportunity to work for Fortune 100 and 500 companies across the globe, from the comfort of their home country.
Among the more than 50 firms in Jamaica, there are at least 15, which have been in operation since the start of the century including Xerox and Sutherland Global Services. The former has a worldwide staff complement of 93,000 raking in annual revenue of US$6.7 billion. In Jamaica alone, Xerox employs some 6,000 people at 11 centres, providing support for corporations in fields such as healthcare, pharmaceuticals, telecommunications, retail, and transportation.
Other industries serviced by BPOs in Jamaica include, technology and media, financial services and insurance, medical, legal, public sector, education and professional services, as well as travel and tourism. Meanwhile, Jamaicans serve in the capacity of technical support and customer service agents, finance and accounting clerks, claims processors, graphic designers, as well as work in software development, market research and analysis.