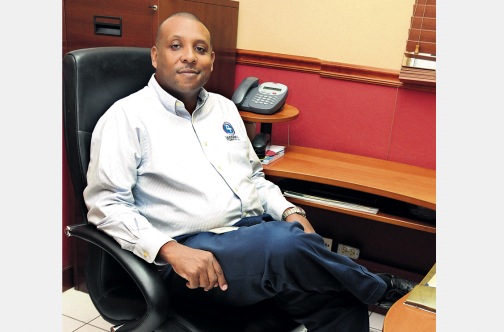 Derrimon Trading Reporting 143% Increase In Net Profits For 2017
Derrick Cotterell, Chairman and Chief Executive Officer for Derrimon Trading is describing their 2017 Financial Year as another successful year.
It also represented the first year they were presenting Group Financial Statements, accounting for the acquisition of an additional 26% holding in Caribbean Flavours & Fragrances bringing their total ownership to 75% thus, making it a subsidiary of Derrimon Trading.
The Group reported a net profit of JA$282 million, from revenue of JA$6.7 billion, representing a 143% increase over the previous year.
During the financial year, the Group continued with the diversification and strengthening of revenue sources, refinancing major US dollar debts, as well as executing, within time and budget, the refurbishing and operation of two (2) new retail stores.
All the respective divisions of the business, he reported, continue to the lay the foundation to position the Company to capitalize on market trends and opportunities.
The distribution division historically seeks new products to enhance the portfolio and this year they entered the market as a distributor of packaged sugar.
The retail division added two new stores in the form of Sampars Cross Roads, formerly Empire Supermarket and Select Grocers, which represents a new brand of high-end supermarket located in Manor Park.
These additions, he said as well as improved offerings from the existing stores, resulted in significant growth in the retail space.BM
To view Derrimon Trading Annual Report 2017 click HERE