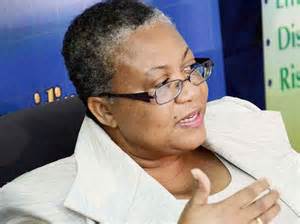 2017 Was Another Successful Year For The Jamaica Stock Exchange
The revenue of the Jamaica Stock Exchange increased by 14% in 2017 over 2016.
This was the highlight of the report given by JSE's Managing Director, Mrs. Marlene Street Forrest at the JSE's 41st Annual General Meeting (AGM) held on Thursday, June 21, 2018, at the JSE, 40 Harbour Street.
She made this and other observations regarding the improvement in growth and profitability of the JSE Group over the last five years, to a room filled with dedicated shareholders and directors of the Exchange.
Mrs. Marlene Street Forrest, in presenting her report on the financial performance of the JSE, informed the shareholders that 2017 was another successful year for the JSE.
She explained that there was a marginal dip in profit from $224M in 2016 to $221M in 2017, representing a 1.33% decrease year over year due to an extraordinary block transaction recorded for the previous year.
She further reported that the JSE's revenue grew steadily from $866M in 2016 to $991M in 2017, a 14% increase year over year. She stated that the Group recorded improvements in growth and profitability of over 3,000 percent since 2013.
Mrs. Marlene Street Forrest reported that 2018 and beyond was shaping up to be very promising for the Stock Exchange as more companies were seeking to raise capital using the markets and to list their shares on the Exchange.
With this, she said the future looks bright not just for the Exchange but also for Jamaica and the companies that choose to use equity capital to finance their businesses.