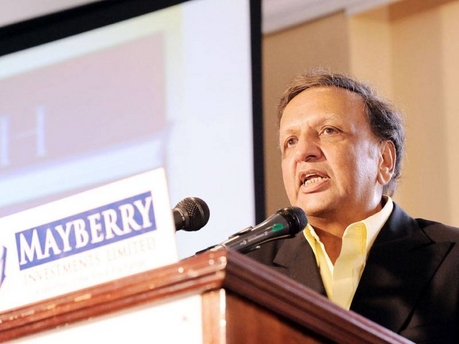 Blue Power Group Reporting Declining Profits After Tax And Earnings Per Share, As It Considers Stock Split.
The Blue Power Group, is reporting in recently released audited financial statements for the year ended April 30, 2018, increased sales and improved profits from operations, noting that in the previous period, overall profits before and after tax were bolstered by significant benefits due to changes in the exchange rate.
Dhiru Tanna, Chairman of the Group, in his comments to shareholders, reported that overall sales for the twelve months was up marginally by 8% from JA$1.4B to JA$1.5B with the Lumber Depot Division showing an increase of 12%, while the Blue Power Division remained flat matching its performance for last year.
He reported, that the overall increase in sales was not accompanied by any gains in net finance income, which was almost $21 million in 2016/17 compared to almost zero in the year under review.
As a direct result of this, on a comparative basis, net profit after tax declined by 16.25% from $122 million last year to $102 million this year.
Earnings per share also declined from $2.16 to $1.81.
Efforts to improve export performance, he said, has borne fruit, with over 21% of soap sales going to export markets in the Caribbean, the USA and the UK.
The most significant improvement has come from the Guyana market where Blue Power now have two distributors selling their products.
The increase in export sales over the previous year was 34%, from JA$70 million to JA$94 million.
The successful diminution in receivables resulted in a significant improvement in the results for the fourth quarter with net profit after tax increasing from $17 million to $23 million.
The purchase of the two properties, 4 and 6 Victoria Avenue, the location of the Blue Power soap division was completed at the end of the financial year and is now reflected on the company's balance sheet.
Blue Power Group Limited has advised that a meeting of their Board will be held on July 2, 2018, and that among the items the Board will consider will be the declaration of a dividend and whether the Board should recommend a stock split to the shareholders.