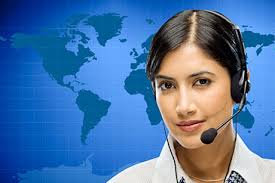 Jamaica's ICT Knowledge Services Sector Accounted For 58% Of Jobs Created During Last Financial Year – Vaz
Jamaica's Minister without Portfolio in the Ministry of Economic Growth and Job Creation, Daryl Vaz is reporting that the Information Communication Technology (ICT)/Knowledge Services sector accounted for approximately 58 per cent of jobs created during the last financial year.
He noted that over 60 companies currently offer call centre and Business Process Outsourcing (BPO) services, accounting for more than 26,000 jobs across the island.
He said companies such as Conduent Business Process Services (formerly Xerox Commercial Services); Sutherland Global Services and Hinduja Global Services continued to expand operations during the period, while also increasing their labour pool.
Newcomers, Ibex Global Services and National Credit Adjusters, he said have also established themselves firmly in the BPO space and are already planning expansions over the short to medium-term.
Meanwhile, he informed that the Development Bank of Jamaica (DBJ) has so far disbursed over US$56.7 million to the BPO sector, which is 78 per cent of its total loan commitment of US$73 million to the sector.
Mr. Vaz made the disclosures as he addressed a plenary session at the just concluded Jamaica Investment Forum (JIF), held from June 12 to 14 at the Montego Bay Convention Centre. BM