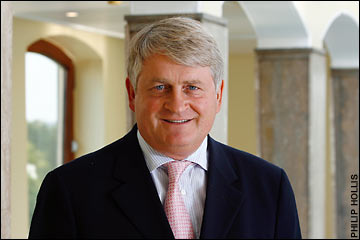 Digicel Group To Cut Debt Through A Mixture Of Earnings Growth And So-Called Inorganic Measures
Denis O'Brien's Digicel Group, the mobile carrier, has told bondholders it plans to cut debt through a mixture of earnings growth and so-called inorganic measures, sources said.
Digicel aims to reduce borrowings to about 5.7 times earnings in the fiscal year 2019 from around 6.7 times in the preceding year, the sources said.
Capital expenditure will be reduced to between $330 million and $350 million, a drop of about 30 per cent.
Digicel, founded by O'Brien in 2001 and turned it into a mobile phone empire with customers spread from Jamaica, El Salvador to Vanuatu, has been financing the expansion partly with high-yield debt.
The company is meeting with investors in a so-called "non-deal roadsho