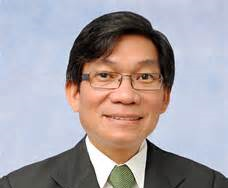 Salada Foods Net Profit For Half Year Up 79 Percent To JA$80 Million
Salada Foods Jamaica Limited's Interim Report, reveals net profit for the half year, up by 79 percent to JA$80 million from the JA$45 million reported last year, this as operating profit also improved by 100 percent to JA$107 million up from the JA$54 million last year.
Patrick Williams, Chairman of the Board, in his notes accompanying the report for the 2nd Quarter ending March 31,2018, indicated that growth in revenue and managements focused attention on curtailing expenses contributed to this improvement.
Lower selling and promotional costs were the main contributors to the 22 percent lower expenses, coming in at JA$87 million compared to the JA$90million for the prior year.
Revenue grew by 19 percent toping at JA484 million in comparison to the prior year results of JA$404 million. Top line growth he said was attributed to improved sales through their local distributor and sales of products manufactured under contract.
Export sales have begun to show signs of recovery growing by 26 percent, with sales into the United States and Canada as major contributors.
To view Salada Foods Jamaica Limited Interim Report 2nd Qtr March 31,2018 click HERE