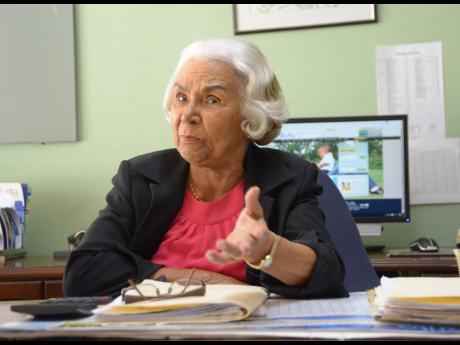 Barita Investments Continues To Feel Effects Of JA$ Strengthening Against The US$
Chairman of Barita Investments Limited Rita Humphries-Lewin, is reporting that for the March 2018 quarter the company achieved growth in key revenue drivers, namely interest income, fees and commission income and cambio trading and translation gains.
Commenting further on the company's performance she reported that net profit for the three months totaled JA$88 million, compared to the JA$42.5 million recorded for the march 2017 quarter, translating into earnings per share of 20 cents.
Net profits for the six months however closed lower at JA$49 million, compared to the JA$58 million for March 2017, impacted by a weaker December 2017 quarter.
The Group she said, continued to feel the effects of the local currency strengthening against the US$ and as a result incurred translation losses of JA$47 million year to date.
These losses offset gains realised from cambio trading, leading to a foreign exchange trading and translation loss of JA$26 million relative to the prior periods gain of JA$21 million.
In her outlook for the rest of the year, she indicated to shareholders in the company's just released report, that the financial market, while it has maintained stability, continues to experience changes that challenges to keep them innovating.BM
To view Barita Investments Limited Unaudited Financial Statements for the Second Quarter Ended March 31, 2018 click HERE