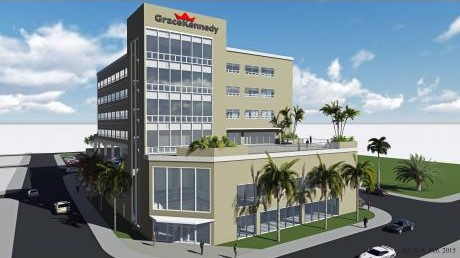 Jamaica Seeing Surge In Construction, Providing Employment For Thousands Of Persons.
Jamaica is seeing a surge in construction, with a number of public- and private-sector-led residential and non-residential projects taking place, providing employment for thousands of persons.
First Vice-President, Integrated Master Builders' Association (IMAJ), Lenworth Kelly, is reporting that there is a fair amount of activity in the market, noting that the projects are not limited to Kingston and St. Andrew, pointing to infrastructural works being undertaken by the National Water Commission (NWC) and the National Works Agency (NWA) right across the country.
Right across the country, he said, one can readily spot several housing and commercial high-rise buildings being erected, particularly in the Corporate Area.
Among these are the new corporate offices of the Ministry of Foreign Affairs and Foreign Trade, and expansion of GraceKennedy's head office in downtown Kingston; business process outsourcing (BPO) operations along Half-Way-Tree Road; hotel and housing developments and road projects.
This is in keeping with the Government's thrust to boost economic growth and job creation through infrastructural development.
He also points to quasi-governmental organisations such as the National Housing Trust (NHT) and the Housing Agency of Jamaica (HAJ) that have ongoing housing projects, largely in parishes outside of Kingston.
In addition, road improvement/expansion projects are taking place on Barbican Road and Mandela Highway, and similar works have begun on Hagley Park Road and Constant Spring/Eastwood Park Road.
The Planning Institute of Jamaica (PIOJ), in its report for the April to June 2017 quarter, said increased activity in residential and non-residential projects pushed growth in the sector to 1.5 per cent.BM
JIS