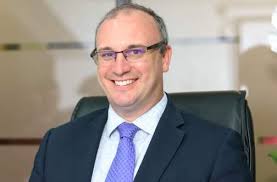 General Accident Insurance Reporting Disappointing 2017, Making First Underwriting Loss In 9 Years
Paul B. Scott Chairman of General Accident Insurance Company is reporting that the company had a disappointing year in 2017, making its first underwriting loss in recent years and producing their lowest returns on shareholders' equity as a public company, delivering a profit before tax of JA$236 million, 42% lower than in 2016.
Commenting on the performance of the company in their just released annual report for 2017, Managing Director Sharon Donaldson, reported that despite a dogged adherence to a company policy of disciplined underwriting and robust claims processing, market conditions and motor losses volatility produced a below budget profit performance for 2017.
After several years of positive technical results, the steep decline in property rates and a deteriorating claims experience took a toll on their technical results and the company produced an underwriting loss of $35.5 million, the first in recent years, she said.
Chairman Paul B. Scott in his comments, indicated that despite historically low premium, for the first time in their history General Accident's annual claims topped $1 billion, but they still failed to produce an underwriting profit for the first time in the past 9 years.
Commenting further, he reported that partly due to the sale of remaining equity portfolios, they produced another year of strong investment income and overall they returned 11% on average shareholders' equity.
Going forward, he believes they will deliver improved returns to shareholders, as they have now completed an extensive process to align the entire organisation around a new strategy.
The plan he outlined, includes reorganising General Accident to focus separately on the Motor and Property & Casualty businesses, which they see as fundamentally distinct operations, each requiring vastly different talent, processes and cultures.BM
To view General Accident Insurance Company Jamaica Limited 2017 Annual Report click HERE