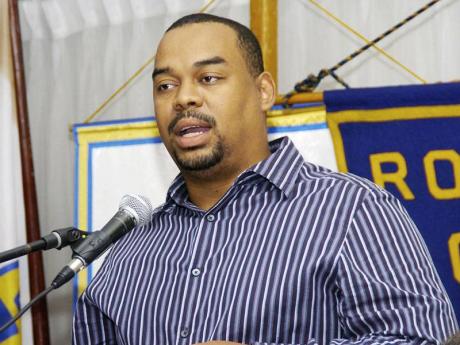 Mayberry Investments Reporting 44% Improvement In Q1 2018 Total Comprehensive Income
Gary Peart, Chief Executive Officer of Mayberry Investments Limited is reporting for the first quarter ended March 31, 2018 total comprehensive income of JA$748 million, an increase of $228 million or 44% compared to $520 million for the corresponding quarter of 2017.
This he said was due to the increase in the prices of some stocks held in their equity portfolio, pointing also to the Net Profit increase, with the company reporting an after-tax profit of J$239 million for Q1 2018.
Revenue performance for the quarter he said was very positive and driven by a 134 times increase in Net Trading Gains, an increase of $80.5 million in Dividend Income and a rise in Fees and Commission Income of 207%, when compared to the corresponding quarter in 2017.
Commenting further he noted that Corporate Advisory Fees and Debt Selling Fees accounted for $153.59 million or an increase of 7 times over the 1st quarter of 2017.
This was the result of raising over $6 billion in debt and equity in the quarter. These fees contributed 23% to the overall total operating income of $585 million.
The growth in Net Trading Gains was as a result of the revaluation gains earned from the equity investments in the four (4) former associates, namely Lasco Financial Services Ltd., Blue Power Ltd., Caribbean Producers (Jamaica) Ltd. and IronRock Insurance Ltd.
In the corresponding quarter 2017, these entities were Associated companies and as such, the market value of the equity investments were not recorded in their books. Following on a change in their status at December 2017, the investment in these entities are now being measured at fair value through profit and loss.
Net foreign exchange gains amounted to $50.53 million, an uptick of $28.9 million or 134%. Conversely, they had an Unrealized loss on investment revaluation of $17.9M, a decrease of $21 million or 6.5 times less than the comparative period in 2017.
Operating expenses increased by $205M or 186.6% when compared to Q1 2017, primarily due to a write-back of provision of impairment of bonds of $105 million in the prior year, which reduced the operating expenditure for the 1st quarter of 2017.
Net Book Value per share increased to $8.41, representing a 30% increase over the corresponding period in 2017. This increase, over 1st quarter in the prior year, was attributable to the 393 times improvement in our Net Profit as well as the increase in the Fair value reserves of $845 million which resulted from the general increase in the market prices of securities in our portfolio.
This further contributed to the increase in stockholders' equity which moved from J$7.76 billion at the end of March 2017 to J$10.1 billion at the end of Q1 2018.
Mayberry Investments Limited closed the quarter ended March 31, 2018, with Earnings per share of $0.20.BM
To view the full Mayberry Investments Limited Unaudited Financial Statements for the First Quarter Ended 31 March 2018 report click HERE