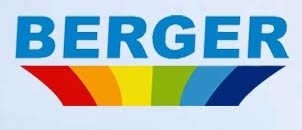 Berger Paints Jamaica Revenue Decline Deliberate Strategy Of Aggressive Pricing To Drive Volume Growth And Take Market Share
Andy Mahadeo, the Director and acting General Manager for Berger Paints Jamaica Limited, is reporting in the company's just released Annual Report for 2017, revenues of JA$1.91B for the nine-month period and JA$2.36B for the 12-month period ended March 2017.
Net profits for the corresponding nine and twelve months were JA$174.13M and JA$315.56M respectively.
Following the recent change in ownership, it was decided by the Board of Directors, to change the year-end reporting date from March 31 to December 31, in accordance with the framework of the new majority shareholder ANSA McAL's.
Commenting on the results Mr. Mahadeo reported that the biggest contributor to the revenue decline was a deliberate strategy of using aggressive pricing in an extremely competitive environment, to drive volume growth and take market share.
This he said, coupled with increasing market acceptance and demand for their economy line, put downward pressure on margins.
There was an increase in administration expenses, some of which were one-off and related to the acquisition, he reported.
Apart from these he said, there were higher costs for legal settlements as well as higher inventory and bad debt provisions, which adversely affected the current period compared to 2016/2017.
From a manufacturing perspective, there have also been additional costs due to increased repairs and maintenance in the plant as well as an accrual for prior year customs duties that are being challenged.
The outlook for 2018 and beyond is extremely positive he reported, as the Berger brand remains strong and continues to dominate the local market with strong brand equity and a reputation for quality.
To view Berger Paints Jamaica Limited 2017 Annual Report click HERE