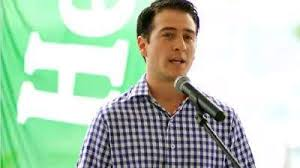 Red Stripe/Heineken Makes JA$2.16B Investment In New State-Of-The Art Production Line At Spanish Town Road
Red Stripe's Managing Director, Ricardo Nuncio, has announced Red Stripe/Heineken Jamaica's $2.16-billion investment in a new state-of-the art production line at the entity's brewery on Spanish Town Road in Kingston.
The Line 8 production facility, he said is part of a broader slate of investments being made to expand the entity's operations.
The new Line, which was commissioned into service in October 2017, brews Jamaica's world-renowned Red Stripe Beer and Dragon Stout for the CARICOM, North American and United Kingdom markets. It has an output of 40,000 bottles per hour, which will enable it to produce 3.5 million cases of the beverages per annum.
Other areas, he indicated, include construction of new warehouses to store raw materials and finished products, and expanding the entity's mill to process more cassava, which, he emphasised, is definitely something that can only grow… and we are really excited about that.BM