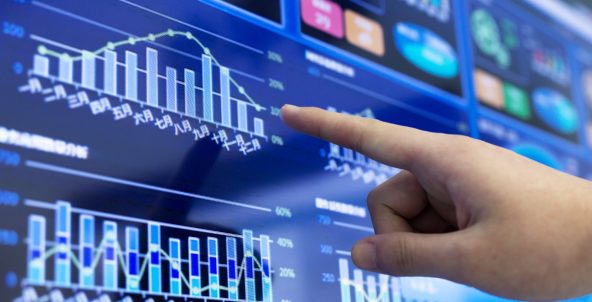 Thousands Of Investors Living In Canada Can Now Tap Into The Jamaican Market For The First Time
Mandeville Private Client Inc. ("Mandeville"), a Canadian brokerage house, is providing its clients with unprecedented access to purchase Jamaican securities listed on the Jamaica Stock Exchange ("JSE"). Thousands of investors living in Canada can now tap into the Jamaican market for the first time.
Investments on the JSE are typically not available for direct purchase by Canadian investors. However, Mandeville and Fidelity Clearing Canada ULC ("Fidelity Clearing Canada") have worked together to develop the infrastructure necessary to provide Mandeville Advisors and their clients with access to JSE-listed investments.
NCB Capital Markets Limited ("NCBCM") will facilitate these arrangements locally.
The JSE was the 2015 Bloomberg Best-Performing Stock Exchange in the World as market index jumped by 97% with gains attributed to foreign acquisition, stronger investor safeguards and a rebounding economy. The JSE remained in the top 10 for 2016, and ended 11th last year. The JSE has also demonstrated heightened investor confidence evidenced by its profitable performance, increased and continuous oversubscription of initial public offers (IPOs). These factors have influenced Mandeville's move, resulting in its clients now being able to purchase JSE-listed investments in registered as well as non-registered accounts.
"This capability is part of the client/advisor experience roadmap that Mandeville is pursuing," says Frank Laferriere, Senior Vice President and Chief Operating Officer of Mandeville. "We are pleased that our clients will now have access to the JSE as it provides a broader range of quality investment opportunities with high growth potential."
"As one of Canada's largest Carrying Brokers, Fidelity is motivated to find ways to support the unique business requirements of our clients, including accessing foreign markets. By working closely with Mandeville and their Jamaican partners, Fidelity was able to implement the necessary trade execution and custody infrastructure to support this initiative," said Ted George, Head of Trading for Fidelity Clearing Canada.
The oldest and largest stock exchange in the English-speaking Caribbean, the JSE was the first to have an electronic trading platform, making overseas transaction more feasible.
"We are excited to be the exclusive partner for this initiative as we see this, not only as a way to increase our client base in the diaspora and raise awareness about NCB globally, but also an opportunity to improve market liquidity," says Tracy-Ann Spence, Vice President Investments, NCB Capital Markets. It is additionally an avenue to further nation-building, bringing business back to Jamaica as Jamaicans in Canada can invest in their homeland and gain attractive returns," Spence notes.
The relationship furthers the NCB Financial Group's 2020 strategy, which includes accelerating its global penetration and reinventing core business. It also cements NCBCM's innovation and dominance of the industry coming on the heels of Wisynco's IPO- Jamaica's largest to-date.
Investment in the local economy is dear to NCB Financial Group's Chairman, Michael Lee-Chin, who also serves as Mandeville Chairman, and who recently received the Order of Ontario recognised as a skilled entrepreneur who believes in the power of giving back. The honour follows the previously received Order of Jamaica for outstanding service in business and philanthropy.
About Mandeville Holdings
Mandeville Holdings Inc., founded by Michael Lee-Chin, is the parent company of the Mandeville group of companies, which includes Mandeville Private Client Inc., Mandeville Insurance Services Inc. and Portland Investment Counsel Inc. Clients of the Mandeville group of companies have ACCESS to the benefits of our family office resources (via Portland Holdings Limited's conglomeration), which means a unique opportunity to invest in quality offerings alongside some of the world's most successful institutions and affluent investors. "The Wealthy Invest Differently." – Mandeville understands this and is committed to democratizing opportunities for wealth creation typically reserved for the affluent and institutional investor.
About Fidelity Clearing Canada ULC
Based in Toronto, Fidelity Clearing Canada provides execution, clearing, custody and back-office support services to Canadian-based brokerage firms and the Canadian brokerage arms of U.S.-based firms.
Fidelity Clearing Canada leverages services and expertise from National Financial Services LLC, Fidelity Investments' U.S. clearing broker-dealer, which has over 3,100 clearing and custody firm clients and is the largest brokerage platform in the U.S. with $5.1 trillion in assets under administration (as of December 31, 2016). For more information about Fidelity Clearing Canada, please visit https://clearingcanada.fidelity.com.
About NCB Capital Markets
NCB Capital Markets Ltd. is the wealth and asset management arm of the National Commercial Bank offering investment options and advice for institutions and individuals. Previously Edward Gayle and Company Ltd, NCB Capital Markets Ltd. is one of the pioneers of the equity market in Jamaica, holding one of the first five seats on the Jamaican Stock Exchange. Started in 1968, by Edward Esau Gayle as an equity boutique to facilitate the development of a vibrant stock market in Jamaica, the company is the oldest operational brokerage house in the English Speaking Caribbean.