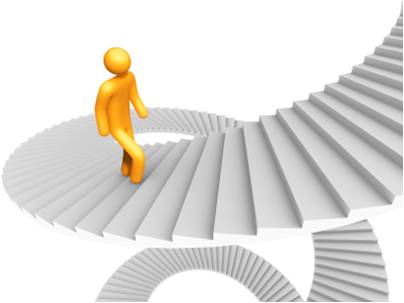 Corporate Movements
Wisynco Group Limited (WISYNCO) has advised that their Head of Human Resources & People Development, Mrs. Caron Anderson, has resigned effective April 27, 2018. WISYNCO further advises that Mrs. Annette Morrison, has accepted the position of Group Head of Human Resources and will officially assume the role on May 1, 2018.
Outgoing executive director of the Trinidad and Tobago based Unit Trust Corporation, Ian Chinapoo, has been appointed as the group chief financial officer of Massy Holdings Ltd and as a director of the company's board of directors, effective June 1, 2018.
Eppley Limited (EPLY) has advised that Mrs. Nadia Jervis, Vice President – Portfolio Manager, has resigned from EPLY, effective April 6, 2018.
GraceKennedy Ltd (GK) has advised that Dr Cassida Jones, Chief Human Resources Officer, and member of their Executive Committee will retire from GraceKennedy on April 30, 2018. GK further states that Mrs. Naomi Holness, who is currently the Senior HR Business Partner for Grace Foods – Domestic, will be acting in the role. Mrs. Holness has over 20 years experience in Human Resource Management and joined GraceKennedy in 2004, GK advised.
Sagicor Bank Jamaica Limited has advised that Mr. Philip W Armstrong tendered his resignation from the Board with effect March 31, 2018.
Berger Paints Jamaica Limited (BRG) has advised that Mr. Casey Perue has resigned as the Company's Marketing Manager, effective April 30, 2018.
JMMB Group Limited (JMMBGL) has advised that Sheldon Powe, Group Chief Information Officer. is to take up the pioneering role of CEO of the Innovation Center, which is targeted to begin operations on June 1, 2018",
JMMBGL further advises that Reece Kong, current Chair of the Group Information Technology Board Committee, under contract for services, has assumed short term oversight responsibility of IT as Sheldon transitions to the Innovation Center and as JMMBGL seeks to standardize their operating platforms across the Group.
Seprod Limited (SEP) has advised that Mr. Patrick A. Scott has been appointed to the Company's Board of Directors, effective April 4, 2018.
General Accident Insurance Company Jamaica Limited (GENAC) has advised that Dr. Nigel Clarke has resigned from the Company's Board of Directors effective February 28, 2018. GENAC states that the resignation does not create a breach of non-independent directors, as the Company continues to have the required number of of independent non-executive directors.
Supreme Ventures Limited (SVL) has advised that the Board of Directors has approved the appointment of Mr. Lance Hylton as a Director of the Company effective April 1, 2018. SVL has also advised of the resignation of Mr. John Graham effective March 31, 2018.