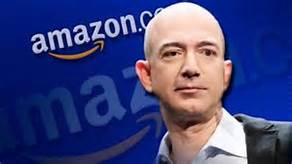 Tech Sell-Off Spreads To Europe After Sector Led A US Stocks Tumble
The tech sell-off spread to Europe on Tuesday after the sector led a US stocks tumble, with rising trade tension between the US and China also unnerving investors.
The S&P 500 index fell 2.2 per cent on Monday, leaving it more than 10 per cent off its high in January, the technical definition of a correction, and putting it below its 200-day moving average, a key technical measure for momentum investors. It was also the worst start to the second quarter since the Great Depression. Traders said anxieties were being exacerbated by Donald Trump's tweets and trade policies.
In Europe, the Stoxx index tracking the tech sector fell 1 per cent in opening trade, against a fall of 0.5 per cent for the wider Stoxx 600.
Tesla led the decline among the big US technology stocks, slumping as much as 7.8 per cent as investors continued to digest the spate of negative headlines around the electric car company and a recent fatal crash.
Amazon followed with a 5.3 per cent drop after Donald Trump took another swipe at the ecommerce company. Meanwhile,
Intel fell on reports that Apple plans to use its own chips in Macs from 2020. (Source FT, Bloomberg)