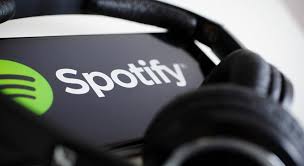 Spotify's Successful Listing Now Seen As Possible Option For Both Airbnb And Uber
Shares of Spotify Technology opened yesterday at US$165.90, and was up nearly 26 percent from a reference price of $132 set by the New York Stock Exchange late on Monday.
The direct listing of Spotify's shares on the New York Stock Exchange was seen as a test case for other companies tempted to list without selling new shares, and for bankers and Wall Street underwriters that could lose out on millions of dollars in underwriting fees for future initial public offerings.
The successful listing, is now seen as a possible option for both Airbnb and Uber, which are both likely to be on a much bigger scale.
Spotify has thrived despite competition from the world's largest technology companies, including Apple, Amazon, and Alphabet's YouTube and is said to control 42 percent of the global streaming music market, which is twice the size of its closest competitor, Apple Music.
Premium subscribers, users who pay to access Spotify, increased 46 percent in 2017 to 71 million on Dec. 31, according to the filing. Spotify attributes its growth to its scale and data analysis of listening habits, which helps it personalize playlists of songs to keep users coming back to the platform for musical entertainment.
The world's No. 1 streaming music company, which is based in Sweden, saw its stock ending the day's session closing at US$149.01, valuing the world's largest streaming music service at US$26.5 billion.