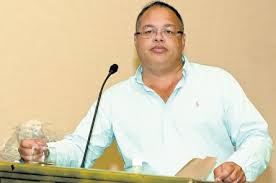 Express Catering To Benefit From US$40M Expansion And Modernization Of Existing Airport Terminals and Facilities
The Directors of Express Catering Limited are crediting a 10 per cent improvement in the company's third quarter revenue to an 8 percent passenger growth at the Sangster International Airport they operate from in Montego bay.
The company recorded revenues of US4.4 Million for the quarter ending February 2018, compared to US$4 Million in the prior year's quarter.
Net profit for the quarter was up substantially at US1.14 Million, compared to the US$558 Thousand for the 2017 3rd quarter.
The third quarter is traditionally the second best earnings quarter for the fiscal year, and based on trajectory the Directors have indicated that they are very encouraged by the earning prospects for the full year.
Revenue for the nine months to February 2018 was US$11.3 Million, a more than 12 percent increase, on the US$10 Million for the prior year nine months.
This produced net profits of US$2.5 Million compared to US$948 Thousand for the same period.
Commenting further on the financial performance, Managing Director Ian Dear indicated that the Airport Operators had announced in December 2017, plans to do major expansions of the existing terminals to the tune of US$40 Million during 2018. This they said would include expansion of the existing Terminals and the modernization of the existing facilities, all from which Express Catering stands to benefit from on completion.
Express Catering closed the nine months ending February 2018 with Shareholders earning 15 US cents per share compared to 6 US cents for the same period in the prior year. BM
To view Express Catering Limited Unaudited Results for Q3 February 2018 click HERE