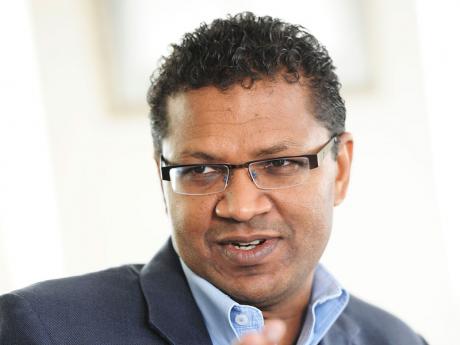 Seprod Reaches Agreement To Acquire Facey Group's Consumer Business
Seprod Limited has advised that it has reached an agreement to acquire Facey Group Limited's consumer business, which consists solely of consumer goods and pharmaceutical products in Jamaica distributed by the Facey Group.
Seprod's board unanimously approved the terms of the acquisition which includes paying a mix of cash and shares to acquire Facey Consumer consistent with an independent valuation.
The closing of the transaction remains subject to definitive legal documentation, corporate actions and the satisfaction of customary closing conditions among other things.
Richard Pandohie Chief Executive Officer of the Seprod Group in his report to shareholders in the company's interim report for the 12 months ending December 2017, had alluded to gaps in their distribution footprint.
He indicated at the time that to maximise on the investements in their manufacturing facilities and investments in innovations etc., they clearly needed to improve distribution capacity.
Distribution he said would be a key pillar in 2018 and beyond as management strives to increase profitability
In a press release announcing the deal yesterday Pandohie, indicated that the acquisition was part of their plans to expand the business.
The acquisition of Facey's consumer business, he said, will allow Seprod to take its distribution capabilities to the next level by gaining control of an established, first-class distribution network, which is needed to support the continued expansion of their businesses and expand the portfolio of market-leading brands.
Pandohie had signaled his plans last year with an announcement that the company was evaluating whether to acquire a company or build one from scratch as part of its efforts to improve Seprod's distribution efficiency.BM
And in other Seprod related news, the Company has advised that an Extraordinary General Meeting is to be held for the purpose of considering, and if thought fit, pass a resolution, for the further issue of ordinary shares of the Company.
The resolution is seeking to have the authorised share capital of the Company increased by 250 million new ordinary shares, up from 530 million to 780 million ordinary shares.
Also that the Board of Directors of the Company be authorised to allot such New Ordinary Shares in such manner and to such person as the directors may deem fit in the best interest of the Company.
Also to convert the New Ordinary Shares into transferrable stock units and take such steps required in its absolute discretion to ensure that the New Stock Units are listed on the Jamaica Stock Exchange.
The Extraordinary General Meeting will be held at 58 Half Way Tree Road, Kingston 10 on Monday, April 9, 2018 at 8:30 a.m.