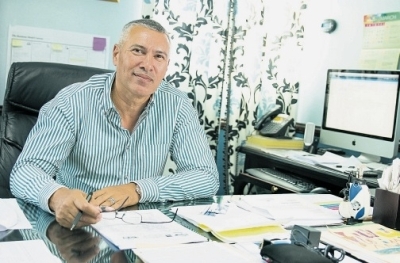 CAC 2000 Blames Colder Weather And Persistent Rain For Company's Lower Than Expected Q1 Performance
Steven Marston Chairman and CEO of CAC 2000 Limited has blamed colder weather and persistent rain diminishing the demand for personal air-conditioning for the company's lower than expected performance for their first quarter ending January 2017.
The resulting year to date revenue of JA$240 Million reflected a 21 per cent decrease over the same 2017 period.
Gross profits also decreased by 21 per cent to JA$82 Million from JA$104 Million in 2017.
However, the good news he said, was that they expect to recover most if not all of this revenue shortfall in the second quarter, as they have won over JA$405 Million in new projects in this first quarter, compared to JA$73 Million in 2017.
The net impact of the above results was a net loss of JA2.2 Million, which Marston describes as moderately less than expectations and significantly less than the JA$24 Million made in the first quarter of 2017.
Commenting further he indicated that this should not be cause for major concern as the nature of their business was that project timelines are non-standard and somewhat prone to slippage, as such in these circumstances, the shortfall in any given quarter is recovered in a later period.
CAC 2000 closed the quarter with earnings per share of minus 2 cents compared to 19 cents recorded for 2017. BM
To view CAC 2000 Unaudited Results Q1 Jan 31, 2018 click HERE