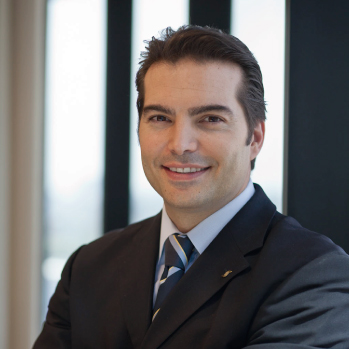 Scotiabank Trinidad And Tobago Reduction In Profitability Driven By Higher Loan Loss Provisioning & Increased Corporation Tax Rates.
Scotiabank Trinidad and Tobago Ltd is reporting income after taxation of TT$148 million for the quarter ended 31 January 2018, a decrease of TT$23 million or 13% over the comparative period last year.
In commenting on the results, Stephen Bagnarol, Managing Director said this reduction in profitability was driven by higher levels of loan loss provisioning combined with the increased corporation tax rates levied on commercial banks at 35%.
This he said is indicative of the economic environment in which they operate, as they continue to adopt prudent risk management policies to protect the interests of stakeholders.
Concurrent with the decline in profitability, Earnings per Share decreased to 84 cents, return on equity to 15 % and return on assets to 2.44%, when compared to 31 January 2017.
Commenting further Mr. Bagnarol, said the bank's core performance continues to be driven by solid growth in retail business combined with a containment of expenses and conservative loan loss provisioning.
Retail loans grew by $575 million or 5%, highlighting the continued confidence of customers in the bank despite the slowdown in credit demand.
Based on this performance, the Directors approved a 1st quarter dividend of 50 cents per ordinary share payable on 13 April 2018 to shareholders on record as at 14 March 2018.
To view SCOTIABANK TRINIDAD AND TOBAGO LIMITED FINANCIAL RESULTS FOR THE PERIOD ENDED 31 JANUARY 2018 click HERE