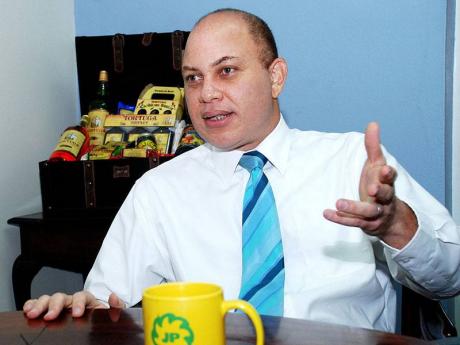 Kingston Wharves Now Equipped To Harness The Benefits Of 2017 Investments.
Jeffrey Hall Chairman of Kingston Wharves Limited has indicated that the company is now equipped for the future and its focus for 2018 will be to harness the benefits of its investments.
In 2017 Kingston Wharves realized a number of initiatives, outlined in its strategic development plan, allowing it to now gain efficiencies in terminal operations, widen its customer base further, particularly within the logistics division, and expanding and diversifying its logistics product offering.
The investments included the operationalization of its Total Logistics Facility, construction and opening of a Global Auto Logistics Centre, an expanded equipment fleet and significant strides in training and development of staff.
On the financial side the Group recorded revenues of J$6.4 billion as at December 31, 2017, an increase of J$959 million over the corresponding period in the prior year.
Profit before taxation increased from J$1,489 million in 2016 to J$1,892 million in 2017, representing a 27% growth.
Net profits attributable to shareholders reflected a 25% or J$335 million increase, moving from J$1,313 million at the end of 2016 to J$1,647 million at the end of 2017.
As a result, in 2017, earnings per stock unit grew to $1.14 from $0.9 in 2016.
Kingston Wharves paid out dividends of $243 million to its shareholders in August 2017, at a stock unit value of $0.17. Additionally, a dividend of $300 million was proposed in December 2017 at $0.21 per share and paid on January 19, 2018. The dividend per stock unit for 2017 was $0.38, compared with a dividend per-stock unit of $0.34 in 2016.
To view Kingston Wharves Limited(KW) Consolidated Audited Financial Statements for the year ended December 31, 2017 click HERE