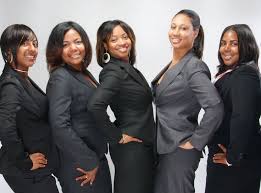 Jamaican Government And World Bank Sign US$15-Million Loan Agreement Providing Financial Support For Micro, Small And Medium-Sized Enterprises
The Jamaican Government and the World Bank, have signed a US$15-million loan agreement that will provide greater financial support for micro, small and medium-sized enterprises (MSMEs).
Under the Access to Finance Project, US$5 million will go towards boosting the Credit Enhancement Facility for guarantees to MSME loans; US$5 million will be used to support the establishment of an SME Fund for risk capital financing to small and medium-sized enterprises (SMEs); while US$4.962 million will go towards improving the enabling environment for access to finance and business development services for MSMEs.
The project will be implemented by the Development Bank of Jamaica (DBJ) over a five-year period and will enhance the capacity of the bank in the delivery of the suite of options to improve access to finance for MSMEs.
The agreement was signed by Minister of Finance and the Public Service, Audley Shaw; and Country Manager, World Bank, Galina Sotirova, during a ceremony at the Ministry's Heroes Circle offices in Kingston.
In his remarks, Mr. Shaw said MSMEs represent 80 to 90 per cent of the economy and are recognized by the Government as key drivers in creating sustainable economic development over the medium- to long-term.
The funding from the World Bank will further increase the pool of resources available to MSMEs through the Credit Enhancement Fund by the participating approved financing institutions, he noted.
Source JIS