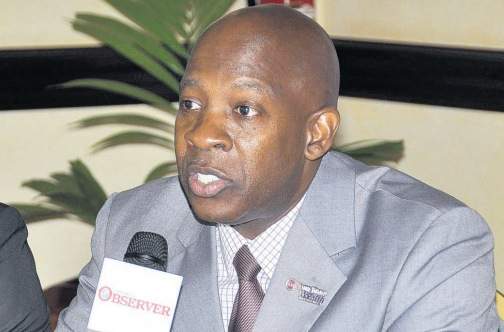 Victoria Mutual Investments 19% Growth In 2017 Revenue Driven By Net Fees And Commissions
Devon Barrett, Chief Executive Officer for Victoria Mutual Investments Limited is describing the results for the financial year ended December 31, 2017 as reflecting another year of overall solid performance.
This as the Group reported revenue for 2017 of JA$966.46 million, up $155.65 million over the $810.8 million for 2016.
This 19.2% growth in revenue was driven by Net Fees and Commissions, which jumped $220.58 million or 78.9% to $500.16 million due to success in meeting the funding needs of the local and regional productive sector through the Capital Markets Unit.
Commenting further on the 2017 year, he reported that the Capital Markets team facilitated funding to the manufacturing, construction, utilities and financial sectors amounting to JA$18.3 billion, a 48% growth over the previous year.
The Unit Trust portfolios exhibited impressive growth, with the Bond Fund II and III portfolios being the top performing US Dollar Funds for 2017, providing returns of 6.3% and 7.3%, respectively.
In addition, their Equity Unit Trust Portfolio delivered excellent returns of 30.1% as the Property Fund, which invests in high quality commercial real estate, had an encouraging start with new acquisitions planned for 2018, he said.
Victoria Mutual Investments Limited reported for the financial year, profit before tax of JA$467.83 million, up $74.09 million or 18.82% over the previous year.
Net profits after tax was JA$346.3 million, an increase of $29.02 million or 9.15% over the previous year's $317.28 million.
Victoria Mutual Investments Limited closed the year with earnings per share of 29 cents up marginally from the 26 cents recorded in 2016. The Directors have approved an interim dividend of 2 cents per stock unit, payable on March 23, 2018.BM
To view Victoria Mutual Investments Limited Audited Financial Statements for the Year Ended December 31, 2017 click HERE