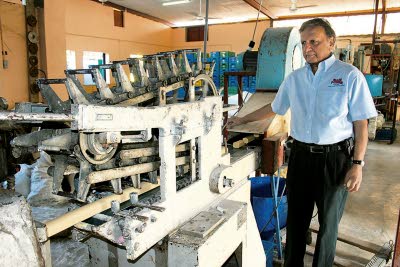 Blue Power Sacrifices Profits In Deliberate Strategy To Capture Export Market Share
The Blue Power Group is reporting for the third quarter ending January 31, 2018 marginally improved sales of 4.6%, up from JA$371 million to JA$388 million, when compared to the same 2017 quarter.
The Lumber Depot division produced an increase of 8.2% while the Blue Power soap division experienced a slight decline of 2.2%.
For the nine-month period, both divisions showed some improvements, with the Lumber Depot division producing an increase of 13.4% and the Blue Power soap division recording a small improvement of 1.5%.
Profits from operations for the quarter and year to date showed declines as year to date decline in profits, before net finance and other income, dropped from $99.3 million to $92.5 million, a negative variance of 6.9%.
For the quarter the decline was bigger, from $37.3 million to $30.4 million or 18.5%.
In his comments to shareholders contained in the Chairman's Report for the 3nd Quarter, Dhiru Tanna reported that the unfavorable variance was directly attributable to lower gross profit margins, especially in the Blue Power soap division, a result of a deliberate strategy to capture some of the export markets in the Caribbean while there has been an absence of competitive products.
The Blue Power Group he said has been performing well on an operations basis, gaining higher overall and export sales. The decline in the gross margin in the soap business is deliberate and it is hoped that once products are accepted in the export markets, they will be able to adjust prices upwards.
To view Blue Power Group Limited Unaudited Financial Statements for the 3rd Quarter Ended January 31, 2018 click HERE