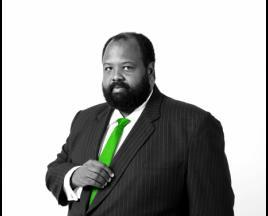 Main Event Entertainment Closes 2017 Financial Year With Improved EPS Of 35 Cents
The Main Event Entertainment Group is reporting a marginal improvement in revenues of JA$1.2 Billion for their 2017 financial year, an increase of just 3.8 percent over the JA$1.13 Billion in 2016.
Overall, operating profit however rose to over 80 percent at JA$108 Million in 2017 over the $59.8 Million a year earlier.
The net profit margin increased in the same period by 78.85 percent to $101.047 Million from $56.499 Million.
Solomon Sharpe, CEO of the company, reported to shareholders that as part of their strategic growth goal, the company will this year increase its commitment to serving the western market of the island, as well as provide a platform for client growth through a Business Development and Optimization Unit.
Commenting further Sharpe said that during the period earnings from entertainment promotions stood at JA$836.3 Million, accounting for 71 percent of overall revenue.
This business segment however suffered an $18.4 Million decline in year-on-year due in part to major clients adjusting marketing spend away from big events, and is anticipated to resume in 2018.
Main Event also earned $219.55 Million from its Audio & Film operations, which represented an increase of 15.8 percent when compared to earnings of $189.54 Million in the 2016 financial year.
During the financial year, revenue from digital signage totaled $119.54 Million, up 36 percent relative to the $87.67 Million in 2016.
The increase in these categories of revenue was mainly as a result of an increase in clients and strategic investment in equipment, he said.
Main Event Entertainment Group Limited which describes its business as a dynamic marketing, planning, entertainment, production and digital signage Company established in 2004, closed its 2017 financial year with improved earnings per share of 35 cents up from the 24 cents recorded for 2016.BM
To view Main Event Entertainment Group Ltd – Annual Report – 2017 click HERE