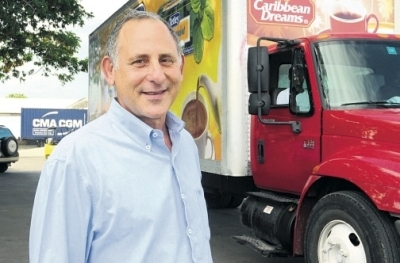 Jamaican Teas December Quarter Profits Impacted By Lower Gains From Investments And Exchange Losses
Jamaican Teas is reporting another successful quarter to December 2017, with sales increasing by 22 percent up from JA$374 million in 2016 to JA$456 million for the December quarter.
Commenting on the results Chief Executive Officer John Mahfood reported that profits after tax only rose 9 percent from JA$47 million to $51 million for the quarter, due in part to lower gains from their investment portfolio compared to 2016 and exchange losses on foreign currency assets due to the revaluation of the Jamaican dollar.
The company also incurred non-recurring costs from the closure and sale of KIW's warehouse operations during the quarter.
On the brighter side Jamaican Teas saw revenues from manufacturing operations growing 40 percent in the period, while supermarket sales increased by 9 percent.
Export sales of manufactured products was also up 66 percent, while domestic manufacturing sales increased by 15 percent.
Jamaican Teas closed the quarter with earnings per share, after discontinued operations, moving from 7 cents to 8 cents.BM
To view Jamaican Teas Limited Interim Results First Quarter Ended December 2017 click HERE