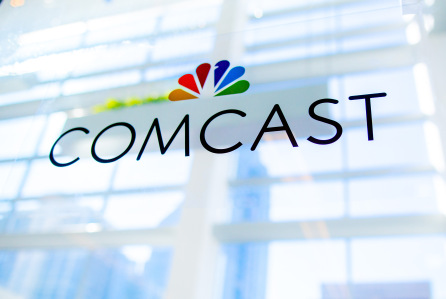 Comcast Offers $31bn In Cash For European Broadcaster Sky
In a media merger merry-go-round, Comcast of the US has offered $31bn in cash for the European broadcaster Sky.
The offer represents a 16 per cent premium to an existing offer from 21st Century Fox, for the Murdoch empire to acquire the 61 per cent of Sky it does not already own. Since that offer was lodged, Walt Disney has made a $66bn offer for Fox's entertainment assets including Sky.
If the plot has just got more complicated, the regulatory picture looks clearer. Comcast expects few problems with the British authorities, who were worried about media plurality if Rupert Murdoch was to add control of Sky and its news channel to his UK newspaper interests.
Brian Roberts, chief executive of Comcast, which owns the NBC network and extensive cable assets, said he planned to use Sky as a launch pad to expand the company's European presence. He says a London cab driver tipped him off on the merits of the deal. (FT)