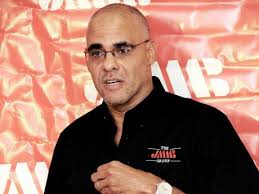 JMMB Group Posting 11% Growth In Net Operating Revenue
The Directors of the JMMB Group have announced that the Group posted net profits of J$2.58 billion, closing the period with earnings per share of J$1.56 for the nine months ended 31 December 2017.
The JMMB Group also posted net operating revenue of J$12.28 billion, representing an 11% growth when compared to the prior period, resulting from increases in net interest income, trading gains and fees and commission income.
At the end of the reporting period, the JMMB Group's asset base totaled J$270.53 billion, up J$18.98 billion or 8% relative to the start of the financial year.
This was mainly on account of higher cash holdings as well as larger loan and investment portfolios.
Commenting on the Groups performance, Group Chief Executive Officer Keith Duncan indicated that results produced across the JMMB Group continued to demonstrate the prudence of their strategies to systematically execute on their regional integrated financial services business model.
Duncan, in his report to shareholders, indicated that for Jamaica, their focus remained on operationalizing their commercial bank and maximizing cross-selling efforts across the Group. Accordingly, growth in both the loan book and off balance sheet offerings continued to improve.
The portfolio of companies in the Dominican Republic increased their contribution to the overall profitability of the Group with improvements in operating revenue from the banking and mutual fund business lines.
Though these entities are at early stages in their life cycle, he said, they are expected to continue on a positive growth trajectory due to synergies gained as well as increased market share.
Despite a challenging landscape in Trinidad and Tobago, operations continue to deliver profitable results for the Group, he reported.
To view JMMB Group Limited Unaudited Financial Statements for the Period Ended 31 December 2017 click HERE