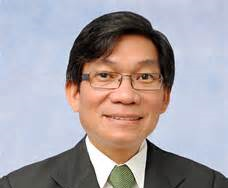 Salada Foods Jamaica Reporting 55% Increase In PAT And 49 % Increase In EPS For 3 Months Ending December 2017
Salada Foods Jamaica is reporting a 55% increase in profit after tax and a 49 percent increase in earnings per share for the three months ending December 2017.
Chairman Patrick Williams in his report to shareholders indicated that operating profit for the quarter amounted to JA$41.59 million, up 101% when compared to the $20.73 million in the corresponding 2016 quarter.
He attributed increased sales revenues that rose 17 percent to $228 million from $195 million in 2016 and lower selling and distribution expenses falling from $13.6 million to $12 million, as contributors to the performance.
Their contract manufacturing business line he said also continued to record growth, increasing by 69.4 per cent against the corresponding 2016 period.
As a result of this performance net profit for the quarter was JA$ 26.77 million, up 55 percent on the $17.29 million posted in 2016, with earnings per share coming out at 26 cents for the current quarter from 17 cents for the 2016 period and should end around $1.20 for the fiscal year to September.
To view full report click HERE