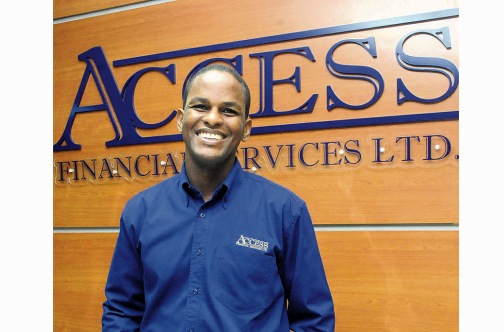 Access Financial Services Records 23% Growth In Net Trading Income
Access Financial Services Limited Chief executive officer Marcus James is reporting that the company recorded net trading income of JA$1.2 billion for the nine-month period ended December 31, 2017.
This performance he said represents growth of 23% or $203 million in net trading income when compared to the corresponding 2016 period.
Net profit attributable to shareholders amounted to JA$505 million, an increase of $10.6 million or 3% over the corresponding period ended December 31, 2016.
Average return on equity was 37%, as the asset base of the company grew by JA$470 million representing a 16% increase over the comparative period.
Commenting further he reported that Net loan portfolio continues to show growth, with an increase of $211 million or 8% for the period moving to $2.87 billion from $2.76 billion for the corresponding 2016 period, with the Damark and MCL acquisitions continuing to contribute positively to these movements.
At the close of the period, AFs recorded total assets of $3.43 billion, an increase of 16% compared to the prior period.
Access Financial Services earnings per stock unit for the nine- month period ended computed by dividing the profit attributable to stockholders of JA$504,851,516 by the number of ordinary stock units in issue of 274,509,840 shares was $1.84, compared to $1.80 for the comparative 2016 period.
The directors have declared an interim dividend of 17 cents per share with a record date of 12 February 2017 and a payment date of 27 February 2017.BM
To view full financial report click HERE