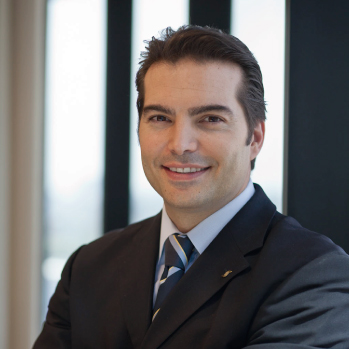 Scotiabank Trinidad and Tobago Recorded Another Year Of Solid Performance In 2017.
Stephen Bagnarol Senior Vice President and Managing Director, Scotiabank Trinidad and Tobago Limited, is reporting that Scotiabank Trinidad and Tobago Limited Group recorded another year of solid performance.
Having joined Scotiabank Trinidad and Tobago on November 1, he was giving in his first Managing Director's Report, giving recognition to Scotiabank Trinidad and Tobago's former Managing Director, Ms. Anya Schnoor for her invaluable contribution to the organization, congratulating her on her success and new role.
Scotiabank Trinidad & Tobago he said achieved another year of increased profitability for shareholders, as the bank earned TT$658 million in 2017, representing a 5% increase over 2016.
The results published in the just released 2017 annual report, he reported, once again demonstrated Scotiabank's ability to earn through a prolonged period of slow economic growth as well as in a rapidly changing and highly competitive environment.
Earnings per share closed at 372.9 cents, resulting in total dividends for the year of 300 cents and Return on Equity up 16.8% while Return on Assets measured 2.76%.
Commenting further he said that notwithstanding the economic challenges in the country, Retail Banking continued its growth trend, out-performing the market whilst showing good growth across all retail products, including improved market share in personal loans and residential mortgages.
Focusing on 2018, he said that with slow recovery expected in 2018 and the IMF forecasting 1.9% growth in real GDP, the banks continued emphasis will be on improving customer experience and sustaining long term growth whilst managing risk appropriately.
Continued increased fraud, intense competitive pressures and aggressive fiscal measures imposed on Banks will make 2018 a challenging one. He however remains confident in the banks' ability to continue to navigate through these challenges while helping their customers become better off.BM