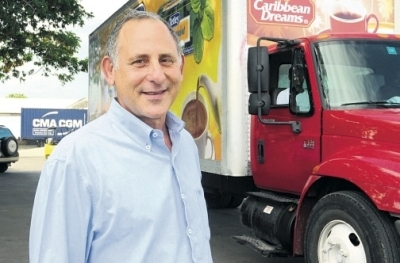 Tea Exports Continue To Grow And Running Ahead Of Planned Levels – Mahfood
John Mahfood, Chief Executive Officer for Jamaican Teas Limited, manufacturer of the Tetley and Caribbean Dreams branded teas, is reporting that tea exports have continued to grow since the financial year end, running ahead of planned levels.
Based on the progress achieved in the first quarter and early January, coupled with internal projections for the balance of the financial year, the outlook for 2017/18 is for another good financial year he said.
Jamaican Teas, according to Mahfood completed yet another successful year to September 2017 in which shareholders' equity passed the JA$1 billion mark, resulting from increased profits, which rose 34 percent after tax.
In his report to shareholders, included in the company's 2017 annual report, Mr. Mahfood indicated that overall, the Group saw a 21 percent increase in revenues from $1.3 billion in the 2015/16 financial year to $1.5 billion in the period under review.
For the full year, he reported that audited net profit increased from $118 million to $196 million as earnings per share, after discontinued operations, moved to 29 cents from 17 cents in the 2015/16 financial year.
Mr. Mahfood reported to shareholders that forecast for the 2018 financial year suggests that the Group should enjoy another year of growth and increased profit.
To view full 2017 annual report click HERE