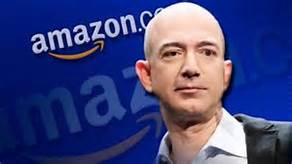 Bezos's Joins Forces With Buffett and Dimon To Change How Health Care Is Provided To Employees.
Jeff Bezos has according to reports been looking to crack the health care market, not only for his rapidly growing staff compliment of over 500 thousand, but to explore new business opportunities.
Bezos's Amazon.com, has now taken this much further than expected and has teamed up with Warren Buffett's Berkshire Hathaway and JPMorgan Chase led by Jamie Dimon, joining forces to change how health care is provided to their combined 1 million U.S. employees.
It's the first big move by Amazon in the sector after months of speculation that the internet behemoth might make an entry, which will pressure profits for middlemen in the health-care supply chain.
The three companies said they plan to set up a new independent company that is free from profit-making incentives and constraints, with an initial focus on technology that provides "simplified, high-quality and transparent" care.
A move many see as almost certain to disrupt the broader industry and send shock waves through the health-care industry.