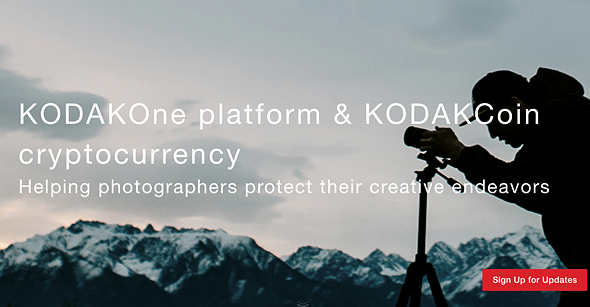 Kodak Uses Blockchain To Create Kodakone Platform For Digital Photography With Own Digital Currency Kodakcoin
Shares in Eastman Kodak Co, the photography company that has struggled to keep pace with changing technology, surged after the 129-year-old group announced it was launching a blockchain business.
Kodak said it has used blockchain, the technology underpinning popular digital currencies such as bitcoin, to create a new platform called KodakOne for digital photography with its own digital currency called KodakCoin.
KodakOne is set to be an online database platform for image rights management, allowing photographers to license their work and then trawl the internet to find and stop unlicensed uses of those photographs.
KodakCoin is positioned as "a new economy" for photographers to protect and license their work and receive payments, the company said.