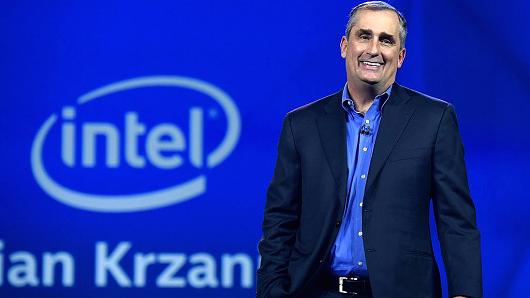 Software Patches Will Slow Down Machines – Krzanich
Intel Corp. Chief Executive Officer Brian Krzanich has indicated that software patches put in place to protect computers against a recently uncovered chip vulnerability will slow down machines, but have so far headed off any illicit efforts to obtain data,
Speaking at the CES consumer electronics conference in Las Vegas on Monday, Krzanich said that while Intel and others have previously downplayed the possible impact of the fixes, indicating that in rare cases computers might be slowed as much as 30 percent.
Last week, the world's biggest chipmakers and software companies, including Intel and Microsoft Corp., announced a vulnerability that leaves computers and smartphones susceptible to potential hacking.
Google researchers last year discovered that a feature, present in almost all processors running computers and phones, could give cyber attackers unauthorized access to sensitive data.