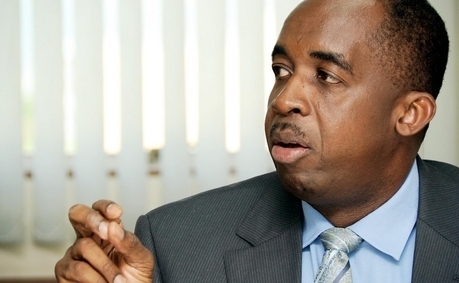 Digital Technology Has Redefined How We Live And Work: NCB 2.0 IS DIGITAL
Digital technology has redefined how we live and work. It has enhanced our lives by providing access to information and services once only enjoyed by a small percentage of the global population. Like education, I view digital technology as a great equalizer of which we can all take advantage to improve our personal lives, our companies and our nations. At NCB, we take many lessons from digital technology companies – such as Amazon, Google and Uber – that have developed simple mobile and web applications to enhance the lives of people across the globe. They have raised the bar for customer centricity – a bar that we at NCB are eager to meet because we are nothing without our customers. It is with this in mind that we launched the first known Agile Lab in the English-speaking Caribbean in 2017 to begin the transition to a way of working long adopted by digital technology companies that has contributed to customer centric solutions, efficient product development, employee engagement and growth.
Through our Agile Lab, we were able to launch and pilot our first working software solution for account opening in 22 weeks which reduced wait times to open new deposit accounts by over 50%. We will begin full rollout of this solution in the 2018 financial year. We will also continue to work on additional digital solutions to make banking and money management simpler, easier, more secure and more delightful for each and every customer. When customers are able to make their money work for them, they are able to live their best lives. This is our greatest desire.
The following quotes synthesize what's ingrained in our DNA:
"Aspiration is the main fuel for progress. Aspirations transform a set of ordinary people into extraordinary achievers." —Narayana Murthy (Infosys)
"The reasonable man adapts himself to the world: the unreasonable one persists in trying to adapt the world to himself. Therefore all progress depends on the unreasonable man." —George Bernard Shaw
"It is not the strongest of species that survives, nor the most intelligent, but the ones most responsive to change." —Charles Darwin
Patrick A. Hylton, CD President and Group Chief Executive Officer NCB Financial Group Limited
Source: NCB ANNUAL REPORT 2016/17