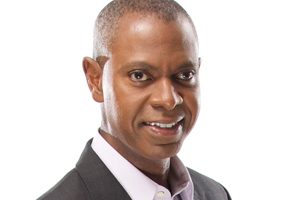 Businessuite #1 Trinidad & Tobago Ranked Public Company for 2017 – Massy Holdings Limited
| | | | | | | | | |
| --- | --- | --- | --- | --- | --- | --- | --- | --- |
| Nat Rank | Nat Rank | Carib Rank | Listed Company | LC$000 | US$000 | LC$000 | US$000 | % |
| 2017 | 2016 | 2017 | | 2016 | 2016 | 2015 | 2015 | Change |
| 1 | 1 | 1 | Massy Holdings Limited | $11,534,060 | $1,716,378 | $11,944,843 | $1,856,461 | -7.55% |
Stock Exchange: Trinidad and Tobago
FINANCIAL PERFORMANCE
2016 was a challenging year for the Group, resulting in a mixed financial performance. Group Cash increased to $2.0 billion, compared to $1.7 billion in 2015, and Cash Flow from Operating Activities increased to $1.3 billion. The Debt to Debt and Equity Ratio decreased from 33 percent in 2015 to 32 percent in 2016.  While the Groups Balance Sheet was well managed, the Groups Third Party Revenue declined by 3 percent or $411 million, from $11.9 billion to $11.5 billion. A number of one-off charges contributed to a 22 percent decline in Earnings Per Share (EPS) from $6.53 to $5.10, when compared to 2015.  Given the strength of the Groups Operating Cash Flow and Cash Position, a final dividend of $1.59 was declared, which, when added to the interim dividend of $0.51, gives a total dividend for the year of $2.10, equivalent to the dividend declared in Financial Year (FY) 2015.
While Trinidad and Tobago faced increasing challenges, the strength of the Groups regional diversification served to buffer the shortfalls in our Trinidad and Tobago operations.  The economic outlook for Trinidad and Tobago remains muted, as the country remained in recession for 2016. It is estimated that real Gross Domestic Product (GDP) contracted by 2.5 percent during the year, with notable declines in manufacturing, tourism and agriculture. The country's energy sector, the main driver of economic activity continued to suffer from declining production in oil and gas, coupled with lower international commodity prices.  Our Energy businesses also grappled with the fallout from global industry challenges.  We consistently explore new ways to balance the revenue shortfalls with operating expenses, while servicing existing clients and creating new opportunities to extend our product and service offerings.
The country continues to face persistent foreign exchange shortages, with demand for US dollars consistently outstripping supply.  Government debt continues to increase moving from 47 percent of GDP in 2015 to almost 60 percent in 2016.
On a comparative basis, this is still low relative to other economies in the Caribbean and Latin America. Additionally, the country has the advantage of having financial buffers in its foreign reserves and its sovereign wealth fund. With more gas production anticipated to come on stream in 2017 from the Juniper gas field, Trinidad and Tobago is expected to see a gradual recovery with GDP forecasted to grow by 1.5 percent in the new year.
With the exception of some one-off occurrences, our Trinidad and Tobago-based businesses relentlessly worked to hold and maintain market leadership positions in their respective sectors such as retail, automotive and industrial gases.  Similarly, our insurance and consumer finance operations in the territory have been undergoing major transformations to grow and capture more market share, as well as strengthening their compliance processes to compete in a highly regulated environment.  Through a turnaround effort at Massy Remittance Services (Trinidad) Ltd., which represents and operates the MoneyGram Wire Money Transfer service, the Group has been able to supplement some of its foreign exchange demands.
Two significant one-off charges originated from our Trinidad and Tobago operations a maintenance charge incurred by our joint venture oxygen plant, which we operate with Air Products Ltd., as well as costs associated with the delayed startup of the Massy Internet | TV (IPTV) Project.  With respect to the latter, we acknowledge that this service has gained substantial momentum and recognition in the highly competitive telecommunications space, but may require some changes to the current operating model to remain sustainable.  Outside of Trinidad and Tobago, we have made a decision to sell our investment in the Information Technology Services (ITS) buesiness in Costa Rica.  The Group acquired a 20 percent minority stake in the business two years ago; however, the operation has underperformed for the last two years and the Board has taken a decision to sell our share of the business.
Extracted from the 2016 Massy Holdings Group Annual Report. To view the full financial report click HERE