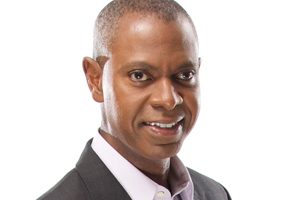 Businessuite #1 Caribbean Ranked Public Company 2017 Massy Holdings Limited
| | | | | | | |
| --- | --- | --- | --- | --- | --- | --- |
| Rank | Rank | | LC$000 | US$000 | LC$000 | US$000 |
| 2017 | 2016 | Listed Companies | 2016/17 | 2016/17 | 2015/16 | 2015/16 |
| 1 | 1 | Massy Holdings Limited | $11,534,060 | $1,716,378 | $11,944,843 | $1,856,461 |
Stock Exchange: Trinidad and Tobago
Company: Massy Holdings Limited
2017 Rank: #1
2016 Rank: #1
2015 Rank: #1
2014 Rank: #1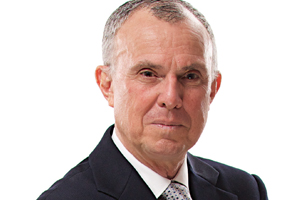 Chairman: Mr. Robert Bermudez
President & Group CEO: Mr. E. Gervase Warner
Address: 63 Park Street Port of Spain Trinidad, West Indies
Telephone: (868) 625-3426
Facsimile: (868) 627-9061
E-mail: nmh@neal-and-massy.com
Website: www.neal-and-massy.com
Annual Reports and Performance
Company Profile:
Massy Holdings Limited (the 'Company') was incorporated in the Republic of Trinidad and Tobago in 1923. The Company and its subsidiaries, (together, the Group) are engaged in trading, manufacturing, service industries and finance in Trinidad & Tobago and the wider Caribbean region.
The Group is organized into six main business segments:
1 -Automotive and Industrial Equipment;
2 -Energy and Industrial Gases;
3 -Integrated Retail;
4 -Insurance;
5 -Information Technology and Communications (ITC)
6 -Other Investments
2016 Financial Review
2016 was a year of mixed reviews. While the Group experienced great accomplishments, which signify a new future for us, Massy also faced some challenges. These challenges were as a result of multiple factors, including operating in weakened economies and vulnerable industries. Other challenges were related to growth initiatives which did not meet our expectations, but which we accept as a part of the risk of pursuing growth and diversifying our portfolio.
FINANCIAL PERFORMANCE We continue to maintain a strong Balance Sheet. This year, Total Cash improved to $2.0 billion, an increase of $350 million when compared to the prior year, as there were strong operating Cash Flows through effective Working Capital Management. The Profit Contribution from our overseas operations strengthened in 2016, contributing 52 percent of Third Party Revenue and 51 percent of Profit before Head Office and Other Adjustments (including Costa Rica investment impairment), when compared to 49.5 percent and 39 percent respectively in 2015.
This is a reflection of the strength of our geographic diversity. Unfortunately, we faced some one-off losses from two investments and losses from two of our subsidiaries. In addition, the Effective Tax Rate in Trinidad and Tobago increased. Together, this resulted in a 13 percent reduction in our Profit Before Tax (PBT) and 22 percent decline in Earnings Per Share
(EPS). These challenges are discussed later in this Report. Eliminating the one-off gains in the 4th Quarter of 2015 and the one-off losses in 2016, the Operating Profit from the subsidiaries and associates in the Group actually grew by 7 percent. This is further explained in the Chief Financial Officer's Report.
RECOGNISING MILESTONES AND ACHIEVEMENTS Geographic Diversification 2016 marked an important milestone in the success of the Group's efforts to diversify outside of Trinidad and Tobago. More than 50 percent of the Group's Profit was drawn from contributions of our businesses outside of Trinidad and Tobago. The exemplary performance of our operations in those territories showed real signs of the materialization of our vision to be a regional Force for Good.
Our foray into the Automotive and Energy & Industrial Gases sectors in Colombia have proven to be sound investments, already garnering significant and tangible returns. Our OECS-based businesses, namely St. Lucia and St. Vincent, in which we own and operate both retail and distribution arms, also recorded performance improvements for the year.
The nascent rebound of the Jamaican economy is also showing promising outcomes for our Industrial Gases and Information, Technology & Communications (ITC) businesses there.
Extracted from the Massy Holdings Ltd Consolidated Financial Statements 2016
To view full report click HERE