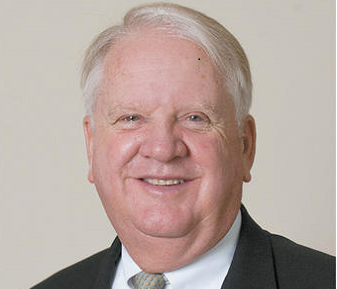 Businessuite 2017 Top Barbados CEO – Gary Brown Chief Executive Officer CIBC FirstCaribbean International Bank
| | | | | | | | | |
| --- | --- | --- | --- | --- | --- | --- | --- | --- |
| Nat Rank | Nat Rank | Carib Rank | Listed Company | LC$000 | US$000 | LC$000 | US$000 | % |
| 2017 | 2016 | 2017 | | 2016/17 | 2016/17 | 2015 | 2015 | Change |
| 1 | NR | 13 | First Caribbean International Limited | | $143,336 | | $97,932 | 46.36% |
Gary Brown was appointed Chief Executive Officer of CIBC FirstCaribbean with effect from 1st January 2016.
Prior to this, he was Global Head of Corporate Banking with CIBC. In that role, Mr. Brown had responsibility for corporate and institutional banking activities at CIBC, including lending to large corporates, real estate finance, global banking, international lending and certain non-core portfolio activities. Additionally, he served as a member of the Wholesale Banking Management Committee and the Investment Committee, and CIBC's Operating Committee. Mr. Brown remains a member of the Operating Committee in his role as Chief Executive Officer of CIBC FirstCaribbean.
Immediately prior to assuming that position, from 2004 to 2013 Mr. Brown was President and CEO of CIBC World Markets Corp., the bank's U.S. broker-dealer and responsible as U.S. Region Head for all business and governance functions under a U.S. regional management structure.
Mr. Brown began his banking career in 1976 with The Chase Manhattan Bank as a lending officer in the Commodity Finance division. From 1980 to 1999, he held a number of senior business and risk management positions with UBS AG, including New York Branch Manager and Head of the Structured Finance division, one of six operating divisions of UBS in the Americas. In 1998, Mr. Brown was appointed Chief Credit Officer — Americas. Immediately prior to joining CIBC in 2001, he served as President and Director for K2 Digital, Inc., an Internet professional services company.
Mr. Brown received a BSc in Business Administration from Oral Roberts University and has attended executive programs at the Salzburg Institute and Harvard Business School. He served as Chairman of the Board of Trustees of Mercy College, and is on the Executive Committee of the Board of Mercy Ships International, and the Board of Directors of the Foreign Policy Association in New York.
For the fiscal year ended October 31, 2016, the Bank reported net income of $143.3 million, up $45.4 million or 46%, a significant improvement in performance when compared with prior year's net income of $97.9 million. Lower loan loss impairment expense contributed significantly to this result, as the Bank benefited from increased loan recoveries and an improved loss experience.  Growth in our core revenue was also a highlight for the year.
Despite the slow pace of economic recovery and uneven investment activity across the Caribbean, productive loans grew 5% over last year, while non-performing loans declined by 28%, together reflecting the Bank's priority to grow its business with a sound risk management focus. Both Retail and Wholesale Banking segments produced strong productive loan growth of 4% and 6% respectively as origination activity outpaced the prior year. Revenue of $533.8 million was up $11.4 million or 2% against prior year's revenue.
Interest margin pressure still persists in a low LIBOR rate environment with the pace of uplift slower than expected. Demand for credit is better than last year, but is generally expected to follow the lagging economic conditions in most jurisdictions. Operating expenses of $357.4 million were down $12.7 million or 3% compared with prior year's expenses of $370.1 million. Prior year's expenses were hurt by restructuring related costs which included the sale of the Belize operation.
The Bank is committed to discretionary expense control and strives to maintain a balance between the investment in its network, products and people. However, the impact of higher business taxes imposed by various jurisdictions coupled with higher operating costs continues to hurt operating results.
Extracted from the CIBC FIRSTCARIBBEAN 2016 ANNUAL REPORT
To view full report click HERE