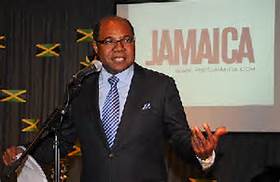 Jamaica Will Continue To Aggressively Pursue A Multi-Destination Marketing Arrangement With Cuba, Mexico And The Dominican Republic
Minister of Tourism, Edmund Bartlett, says Jamaica will continue to aggressively pursue a multi-destination marketing arrangement with Cuba, Mexico and the Dominican Republic, noting that this will inevitably lead to sustainable growth.
Mr. Bartlett, who was giving the welcome address at the United Nations World Tourism Organization (UNWTO) Global Conference now on at the Montego Bay Convention Centre, Rose Hall, St. James, added that the country must also seek regional cooperation in related areas such as aviation and airlift strategies, to move seamlessly within the region.
The Minister said there must also be visa facilitation and access to each other's destinations, as well as pre-clearance arrangements.
This also has significant implications for marketing, which could help position the Caribbean as a powerful holiday destination, Mr. Bartlett argued indicating that in moving forward, local stakeholders must also recognise the importance of workforce development in the tourism sector.
Tourism remains one of the country's most labour-intensive sectors, and capacity-building and the welfare of tourism workers is critical to the region's ability to promote sustainable tourism development, the Minister said.BM