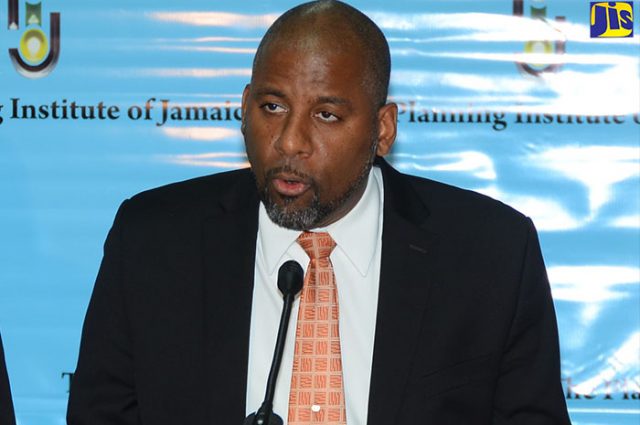 STATIN Reporting Record 1,216,200 Persons Employed As At July 2017
The Statistical Institute of Jamaica (STATIN) is reporting that a record 1,216,200 persons were employed as at July 2017.
Director General of the Planning Institute of Jamaica (PIOJ), Dr. Wayne Henry, said the figure, contained in STATIN's Labour Force Survey, represents an increase of 29,200 persons relative to July 2016, and is the highest ever recorded for a single month.
This out-turn in the number of employed persons he informed, continues the trend of establishing record levels of employment observed since mid-2016. Prior to these increases, the previous record level of employment was registered in October 2008 at 1,174,500 persons.
The Director General added that the overall labour force rose by 8,000 persons to 1,371,300, as at July 2017.
Dr. Henry said an examination of the employed labour force by industry groups revealed that 11 of the 16 categories recorded higher employment levels.
The largest increases, he pointed out, were in hotels and restaurants, up 11,000 persons; financial intermediation, up 6,700 persons; and wholesale and retail repair of motor vehicles and equipment, up 5,300 persons.
Additionally, Dr. Henry said female employment continues to increase steadily, with STATIN reporting that the figure rose to 538,900 in July 2017.
He was speaking at the PIOJ's recent quarterly media briefing at the agency's head office in New Kingston.BM