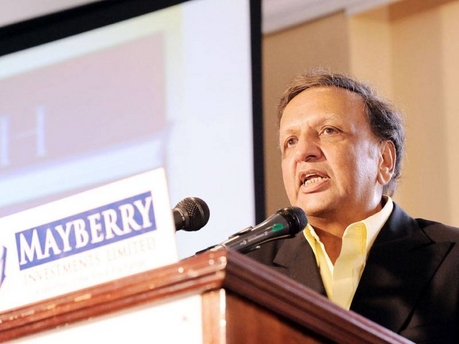 Blue Power Group Hit By Revaluation Of The Jamaican Currency
Dhiru Tanna Chairman of the Blue Power Group is reporting that export sales continued to outpace increases in the domestic market, with an improvement of 33% over the same quarter in the previous year and 30% for the half year.
This as the performance of the hotel size soap continued to show improvement with an increase of 32% for the half year.
Commenting on the financial performance of the group for the six months ended October 31, 2017, he indicated that the half year sales increased from $678 million to $769 million, a 12% increase over last year.
Profits for the half year was $56 million down by 19% Earnings per share for the half year stood at 99 cents per share as compared to $1.23 in the same period last year, a decline of 24%.
Mr. Tanna indicated that the main reason for the negative variance is that the revaluation of the Jamaican currency which, taking into account their approach of holding surplus funds in US currency, contributed to the negative variance when comparing the two periods.
Exchange loss for the half year was a total of J$5.37 million represented in finance costs. In contrast, we earned $11.47 million in exchange gains in the previous half year. BM