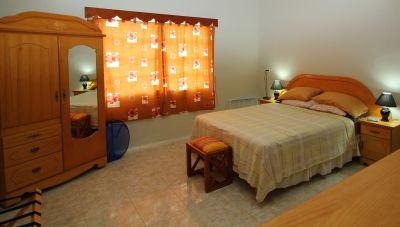 Visitors staying away from hotels, warns BHTA official
Barbados recorded an 8.1 per cent increase in long-stay visitor arrivals during the first half of this year, compared to the same period in 2016.
However, Chief Executive Officer of the Barbados Hotel and Tourism Association (BHTA) Rudy Grant pointed out today that this was not reflected in the occupancy levels of BHTA member properties, which reported a mere 1.5 per cent increase in occupancy for the January to June period.
With every indication that visitors to the island were now opting to stay elsewhere, Grant called on BHTA members to step up their game.
"If, of course, the overall arrivals are increasing by 8.1 per cent and our member properties are reporting they are seeing an increase of 1.5 per cent, all of the increase in visitors of course is not going to our member properties.
"We therefore have to be very aware and conscious of the new realities and we have to ensure that we are able to design those benefits and provide added value for our visitors so that we are able to encourage more persons coming to Barbados to visit our member properties," he told the BHTA's third quarterly general meeting at the Barbados Hilton Resort.
The BHTA executive did not indicate where the visitors who avoided hotels were staying. However, hoteliers have complained in the past that homestay programmes such as Airbnb have been eating into their bottomline.
Source : https://www.barbadostoday.bb/2017/09/13/visitors-staying-away-from-hotels-warns-bhta-official/