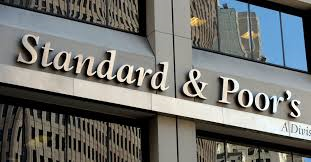 Standard Poor's Downgrades Barbados For The Second Time In Six Months
International rating agency Standard Poor's (S&P) this week downgraded Barbados for the second time in six months, lowering its long-term local currency rating from CCC+ to CCC.
In giving the rating a negative outlook, S&P said this reflected the potential for a downgrade over the next 12 months should the Government fail to advance measures to significantly lower its high fiscal deficit, strengthen its external liquidity and reverse its low level of international reserves.
S&P said the Barbadian government's increased reliance on central bank financing of the still-high government deficit and the fall in international reserves reflect heightened challenges for policy implementation, the sustainability of the peg to the US dollar, and underpin expected weaker growth prospects in Barbados.
S&P said its negative outlook reflected its view that the government's ability or willingness to take timely steps to redress deficit and financing pressures and bolster international reserves will likely deteriorate further. BM