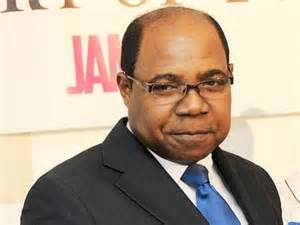 Tourism Ministry To Roll Out Initiatives To Diversify Tourism Product Through Five Linkages Networks – Bartlett
Minister of Tourism Edmund Bartlett, has indicated that his Ministry will continue to roll out initiatives to diversify the tourism product through the five Linkages Networks – Gastronomy, Health and Wellness, Sports and Entertainment, Knowledge, and Shopping – to attract more visitors to the island as well as generate additional earnings.He added that while encouraging sector growth, they were putting in place the infrastructure to leverage this powerful sector to improve the socio-economic conditions of people at all levels of the society, drive new growth in communities and generate jobs.
Mr. Bartlett said the Tourism Linkages Network has been doing an excellent job of energising the process, noting that a great example is the Jamaica Suppliers Directory, which connects local manufacturers, suppliers and service providers with purchasing managers in the hotel and tourist industry. The directory is user-friendly, builds branding and recognition, and at the same time gives local businesses access to a wider audience and bigger revenues. In addition, it is helping to further the Linkages Network's primary mandate to increase the consumption of local goods and services by the tourism sector.
Mr. Bartlett further noted that to accomplish the growth imperative, we must ensure that all aspects of the tourism product are right and that we can truly deliver on what we promise when we market Jamaica.BM