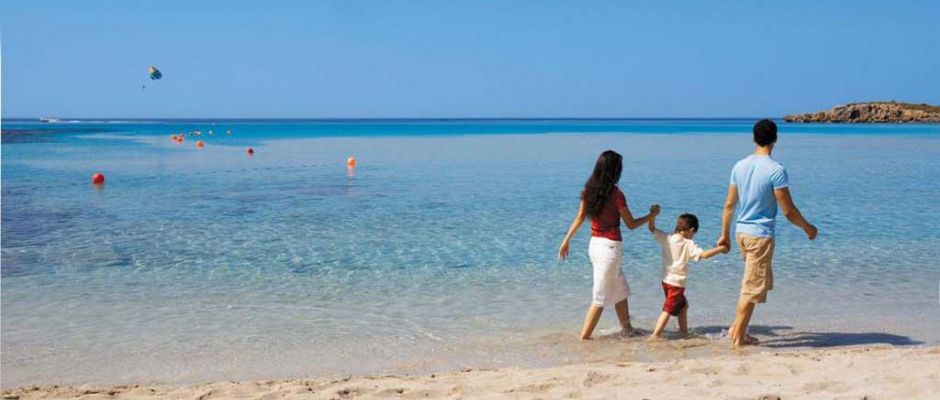 Record Summer Arrivals Push Mediterranean Island Of Cyprus To New Heights
More than half a million tourists visited Cyprus in August, pushing summer arrivals on the Mediterranean island to a new record, authorities said Monday.
"With the completion of the most successful summer season in the history of Cypriot tourism, the Cyprus Tourism Organisation will focus even more on the winter season," the CTO said.
Seen as a regional safe haven, Cyprus boasted a record year for tourism in 2016 with 3.18 million arrivals, generating US$2.8 billion (2.36 billion euros) in revenue.
After smashing records for arrivals in June, July and August 2017, officials expect visitor numbers over the whole year to top last year's figure by some eight per cent.
Arrivals in the first eight months of the year totalled 2.51 million, against 2.19 million in the same period of 2016.
Cyprus has benefited from a boom in visitors from its largest market, Britain — up nearly eight per cent in August — along with a revival in those coming from Germany and Sweden.
Arrivals from nearby Israel shot up by over 95 per cent in August against the same month in 2016.
Cyprus tourist arrivals have been in positive territory for 26 consecutive months since a reverse in June 2015.
The island has seen an uptick in visitors as formerly popular Mediterranean holiday destinations such as Egypt, Turkey and Tunisia were hit by upheavals in recent years.
The surge has helped Cyprus return to growth following a 10-billion-euro package to rescue its crumbling economy and insolvent banks in March 2013.
Income from tourism accounts for about 12 per cent of the country's gross domestic product and is credited with underpinning a quick recovery.
NICOSIA, Cyprus (AFP)